Welcome

WHAT DOES IT TAKE TO MAKE CHURCH?
As we are emerging from a not-quite-post-COVID world, we are facing a grieving and divided world; how we are church matters. So, earlier this year, Bishop Kym Lucas from the Episcopal Diocese of Colorado, asked her staff, "What does it take to make church?" She asked them to mentally strip away all the "things" of church, the accoutrements that we have become used to, and articulate what at root makes us the Body of Christ. The resulting "ingredients" serve to guide us as we live our faith through loving God and loving our neighbor. Read her message.
---
Highlights from Epistle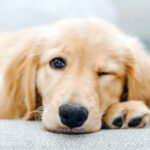 A coincidence might seem random…I think a coincidence is a God Wink — a sign of hope placed along your path to let you know that God is thinking of you…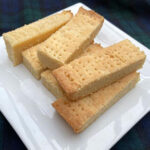 Scottish Bread and Stewardship
I come from a long line of pastors, mostly Presbyterian with an occasional Episcopalian to leaven the loaf. My maternal grandmother was given a recipe for communion bread…
_______________________________________________________________________________
Connect with NAGA
COVID Resources: We have compiled a selection of articles and resources about worship and communion during this difficult time. If you have any ideas to share, we would love to hear your suggestions and solutions. Please email Marcia Himes. Click here to read more.
Seeking NAGA Representative for Province IX (Central & South America). For more information, contact Marcia Himes.
Contribute to a History of NAGA: In 2006 Barbara Gent researched and wrote a book spanning 73 years of NAGA's history. Now, a second volume of NAGA history and the future of altar guild is in its infancy. We welcome any suggestions for inclusion in this work. Click here to read more.
Disaster Communion Kits. Should fire, flood, hurricane, tornado, earthquake or epidemic leave your parish unable to host Eucharist, NAGA will provide a free Disaster Communion Kit. If you need a kit, please contact Joan Konecny (or 936-870-5781). Click here for a video on how to assemble them.
Order your Epistle in living color. Members can receive their Epistle by email. Just send your e-mail address to The Rev. Larry Byrne.
Share your insights with others. We are happy to share your altar guild newsletter on our website. Please send a PDF of the current issue to our webmaster Betty Hinchman.
Who's Who? Who are your current Provincial and Diocesan Altar Guild Directors? Please send current contact information to The Rev. Larry Byrne or Marcia Himes.
Recently Added
Topics
Popular topics