Welcome
Making Ordinary Time EXTRAordinary
Pentecost brings us to the end of the liturgical cycle that began six months ago with Advent and Christmas. Ordinary Time is a season that focuses our attention on the ministry of Jesus. It's a time of "just plain Sundays…simply ordinary Sundays."
We are a people made up of ordinary stuff…yet our ministry is to make the worship experience extraordinary. Ours is a prayerful calling, not just a Saturday morning job. We preserve and protect our most sacred places — highlighting the presence of God in everyday things, events and people. The Lord calls ordinary people and through his grace equips us to do extraordinary things. May we find the blessings in the unlikely and ordinary places that will make the Ordinary Time EXTRAordinary.
_______________________________________________________________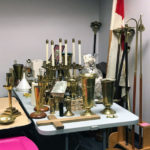 We occasionally receive requests from churches looking for items — there is a need for a one-stop resource to find items or to learn where items can be repaired — and altar guild members can be a great resource. We are creating a national list of resources for churches in need for our website…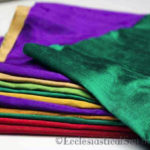 Where to begin when sewing for your place of worship? When Carrie Roberts began sewing for her church years ago, she had a difficult time finding the specialty fabrics, trims, and other supplies she needed. In 2014 she started EcclesiasticalSewing.com to help others who shared her passion for creating vestments, paraments, and other fabric items for their own churches…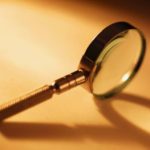 My grandmother was an interesting character. She lived for more than 40 years in the same apartment in Jackson Heights, Long Island, New York. She had grown tough and somewhat crude. I suppose she had to do that in order to live in a changing environment in that region…

______________________________________________________________________________
Connect with NAGA
Membership. NAGA depends on dues to produce the Epistle and provide speakers and workshops at our triennial meetings. If you aren't already a member, learn more about NAGA and join us today.
Order your Epistle in living color. Send your e-mail address to Donna Anderson.
Invite NAGA to your next gathering. Please contact our President, Dianne Walters, if you would like her join you for a diocesan gathering or other event.
Share your insights with others. We are happy to share your altar guild newsletter on our website. Please send a PDF of the current issue to our webmaster Betty Hinchman.
Who's Who? Who are your current Provincial and Diocesan Altar Guild Directors? Please send current contact information to Donna Anderson or Dianne Walters.
Recently Added
Topics
Popular topics