Welcome
We Invite You To Share Your Insights.
Has your altar guild recently held a meeting and workshops? Do you have a special way of doing something in your sacristy? Have you found a solution to a particular challenge? Do you have programs to attract members of your congregation? Do you have a special skill or tip that might help other altar guilds? What is your altar guild doing for Lent, Christmas or perhaps even in the dog days of summer? Do you have a favorite prayer or meditation?
Our readers are always interested how other churches do things so consider writing a short article to share the challenges and accomplishments of your sacristy with Epistle readers and visitors to our website.  Articles and pictures — please don't forget to take photos — should be sent to Lynn Hendricks.
_____________________________________________________________
One of the happiest of ministries is that of wedding guild, but our work would not be possible without the cooperation of the altar guild as many things must be done in collaboration…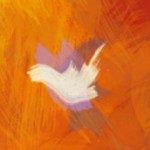 The Season After Pentecost: Our "Ordinary Time"
The first half of the liturgical year is a mad dash — and nobody knows this more than the altar guild. But once the summer schedule is done and you've put up the green frontal, you can pour yourself a glass of wine …
Imagine how it would be to find yourself on a barge or a freighter on Christmas morning without your family and the joy of opening gifts. Each year in August, Christmas at Sea volunteers pack small duffle bags for those who will be on the water on Christmas…
_____________________________________________________________________________
Connect with NAGA  
Who are your current Provincial and Diocesan Altar Guild Directors? Please send current contact information to Deborah Bradley.
Please contact our President, Lynn Hendricks, if you would like her join you for a diocesan gathering or other event.
If you have stopped receiving your issues of our informative newsletter, Epistle, your dues could be in arrears. We value all of our members and sincerely hope you will continue to be part of our community. For questions about membership or how much is owed, please contact David Hawley-Lowry. If you aren't already a member, learn more about NAGA and join us today.
Recently Added
Quick Links
Topics
Popular topics