Welcome
Are You Preparing for Baltimore 2021?
General Convention 2021 will be held at the Baltimore Convention Center in Baltimore, MD, June 30 – July 9.  Imagine spending July 4th in the city where the Star Spangled Banner was written, and being less than 50 miles from our nation's capital.  NAGA's Triennial will be there too!  We are hoping to have an exciting program with excellent speakers and workshops, and possibly an exciting field trip, so start saving up to make the trip.  2021 will be here before you know it!  Watch for future announcements with more detail.
_______________________________________________________________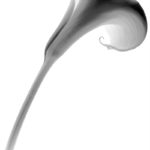 Dolores Miller — March 19, 1932 – January 28, 2019
We pay tribute to a dedicated member of NAGA, who throughout her life impacted many organizations and influenced many people, in an article by Peggy Curlin and Homily by The Rev. Philip G. Emanuel…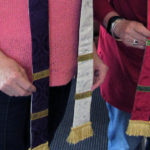 Working with The Right Reverent Carl Wright, we have given Military Chaplain's stoles an entirely new look. Now we need volunteers to help sew these stoles. All that a person needs are basic sewing skills, a sewing machine, time and love. The materials will be provided in a kit along with detailed instructions…
______________________________________________________________________________
Connect with NAGA
Seeking Representative for Province IX. Keep Province members up-to-date on what's happening in other altar guilds around the church, and inform other altar guild members on what's happening in Province IX. Attend the NAGA Triennial in Baltimore in 2021 and network with other altar guilds members from the Episcopal church. For more information, contact Dianne Walters.
Membership. NAGA depends on dues to produce the Epistle and provide speakers and workshops at our triennial meetings. If you aren't already a member, learn more about NAGA and join us today.
Order your Epistle in living color. Send your e-mail address to Donna Anderson.
Invite NAGA to your next gathering. Please contact our President, Dianne Walters, if you would like her join you for a diocesan gathering or other event.
Share your insights with others. We are happy to share your altar guild newsletter on our website. Please send a PDF of the current issue to our webmaster Betty Hinchman.
Who's Who? Who are your current Provincial and Diocesan Altar Guild Directors? Please send current contact information to Donna Anderson or Dianne Walters.
Recently Added
Topics
Popular topics